Message from Chairman of the Supervisory Board
Sergey Ignatiev
Chairman of the Supervisory Board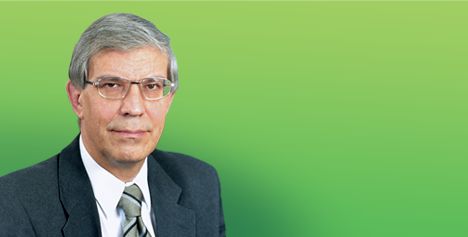 Dear shareholders
The year 2012 was far from simple in the world's financial markets, making the achievements of Sberbank of Russia all the more impressive.
The secondary public offering was a great achievement, as both the largest privatization deal in Russia and one of the largest public offerings in 2012 globally. Demand exceeded supply by several times, and shares were acquired by investors from all over the world looking for long-term investment.
2012 also saw several ­ma­jor milestones in the trans­formation of Sberbank of Russia into a major inter­national corporation. Sber­bank closed deals to acquire Volksbank International and
DenizBank. Another signifi­cant milestone is the inte­g­ration of Sberbank and Troika Dialog, as part of which Sberbank CIB (Corporate & Investment Banking) was created.
These, other successes and Sberbank's financial results justifiably enabled it to gain international recognition. The Banker magazine named Sberbank as the Bank of the Year in Russia. I am sure Sberbank will continue its successful development both in the Russian and international markets in 2013.